People love to eat fast foods like French fries, pizza, burgers, etc. But these foods are not healthy and can create health issues.
I used to eat junk foods a lot, but I got stuck with health problems, so I had to get rid of them. But luckily, when I started using a stainless steel air fryer, I could enjoy my favorite foods.
So, although changing to a healthier lifestyle might be challenging, the 'best stainless steel air fryer' can make it simpler than ever. This machine is perfect for people who want to prepare their meals more healthily without compromising taste or quality.
Are you wondering about the best stainless steel air fryer on the market? You will get some of them in this article. So, keep an eye on it.
The first and foremost best air fryer is Cuisinart Stainless Steel Air Fryer. It operates quietly and makes little noise. And the remarkable capacity of this air fryer is that it can contain up to 2.5 pounds of food.
Therefore, it is adequate to serve a medium-sized family. Additionally, the ability to hold weight indicates that you will be able to apply it to prepare an entire chicken or a medium pizza.
However, its tiny body and substantial interior capacity will only take up a little counter space. Besides, how this air fryer operates is one of its most notable features. And it is remarkably quiet compared to most air fryers, so it will not make much noise.
Moreover, it has a specifically designed fan and heater that evenly distributes airflow and heat to guarantee that your dishes are cooked evenly. In addition, it includes a 0 to 60-minute adjustable time setting and a 450-degree Fahrenheit temperature range.
Also, beginners will find it simple to use due to its user-friendly design. Additionally, it is controlled by an analog control module with two buttons for adjusting the temperature and time.
If you value simplicity, the COSORI Air Fryer is ideal for your kitchen. It has a straightforward style that is perfect for a simple or themed kitchen.
However, this air fryer is a good option if you live in a medium-sized or small household. Its 5.8-quart volume is sufficient to prepare smaller portions of meals, particularly side dishes like potatoes, chicken nuggets, and beef.
The dual-layer rack on this culinary gadget will expand your cooking because you may prepare several different meals simultaneously. Moreover, if you want to save space, the COSORI air fryer's compact shape can be helpful.
Furthermore, this fryer is appropriate for beginners because it is simple and will not bother you. You activate it by touching the LCD control panel to start using it.
In addition to the temperature and time functions, numerous cooking modes are available. If a problem arises, a user handbook will be helpful.
Besides, it is also simple to clean this air fryer. Furthermore, the COSORI model's Smart Operation makes it a versatile cooker, another thing to love. Nine preset cooking options are available with this feature, including bacon, steak, fish, defrosting, French fries, veggies, and dessert, among many other options.
The Innsky Air Fryer is stunning, with a simple yet elegant touch. This air fryer's size is relatively small, making it the perfect kitchen accessory for a small to medium-sized household.
Additionally, it has a capacity of 5.8 quarts, which is about standard. This capacity reflects its external construction, which is reasonable and will not require much space on your counter.
Moreover, it is simple to handle and clean due to its modest size. Its square-shaped stainless steel basket often has a bigger cooking capacity and can fit a chicken weighing between 5 and 6 pounds.
The small design of this air fryer makes it space-efficient. In addition, this appliance's prominent feature is its distinctive appearance, which makes it a perfect addition to your home if you wish to raise its aesthetic value.
Another advantage of its stainless steel construction is that it is durable and reduces cooking-related food odors. Due to its 360-degree hot air circulation system, this air fryer cooks food four times more quickly than conventional ovens.
In addition, it is a great cooking partner if you wish to create healthy meals because it uses no oil. The food is good and has a nice texture—crispy and juicy. Furthermore, with its digital one-touch screen panel, the cooker is simple to operate.
Oster Digital Air Fryer is another best stainless steel air fryer. You can cook healthy foods for your family using this air fryer. In addition to that, to prepare food for the family quickly, the adaptable Oster RapidCrisp Air Fryer Oven has 12 cooking features.
Besides, it works as an air fryer, convection oven, toaster, dehydrator, broiler, and more. However, RapidCrisp Technology utilizes cyclonic airflow to provide crispier outcomes in up to 50% less time when air frying food. Furthermore, frying food consumes less oil measuring 99.5%.
Plus, it has a one-touch feature. This premium one-touch-featured air fryer with temperature control up to 450°F has settings for fries, pizza, vegetables, and wings. Moreover, Oster Digital Air Fryer can contain a 12-inch pizza and four pieces of bread.
Furthermore, this stainless steel air fryer can offer you additional accessories and features: a removable crumb tray, baking pan, a dishwasher-safe fry basket, interior light, and wire rack, allowing you to monitor the progress of your cooking effortlessly. And this long-lasting, one-year warrantied air fryer is also efficient on energy as it utilizes 50% less electricity than standard ovens.
Another best air fryer made by Paula Deen is Paula Deen Stainless Steel Digital Air Fryer. It has a basket structure that can enable you to prepare massive amounts of meals to serve approximately 5 to 10 people at your family table. Moreover, Paula has included ten setting options for well-liked fried foods, making it even more straightforward.
You can alter the settings to meet your air-fried recipes because each preset contains a time and temperature setting. Furthermore, Paula Deen Stainless Steel Digital Air Fryer comes with a digital control panel.
Therefore, the touch-sensitive control panel's LED Display makes it simple and convenient. Besides, it features a + and – sign, which you can use to change the temperature and time before pressing the play option.
Due to the use of little to no oil, cooking with this air fryer oven reduces fat and calories by up to 85%. So, prepare healthier versions of your favorite foods, such as pork, fish, steak, chicken, French fries, cake, pizza, root vegetables, and so on.
On top of that, it features an easy-to-clean, FDA-compliant ceramic non-stick coating. Therefore, let the basket cool before wiping it down with a kitchen towel after cooking.
CHEFMAN 2 in 1 Max XL 8 Qt Air Fryer is another best air fryer. With the help of this air fryer, you can make your favorite comfort foods more quickly than before. Additionally, for convenient multiple cooking, you may effortlessly separate food using a Dual Basket, including a divider.
Moreover, equally delicious meals and nutrient-dense meals can be air-fried with minimal oil. And you can prepare your foods just how you like them with the help of four one-touch cooking options, a digital touch panel, and temperature controls that range from 200° to 400°. Also, you may air fry meals to the ideal crispness without adding extra calories, including fries, poultry, veggies, pizza, frozen items, and leftovers.
Furthermore, the new stainless steel finish of the CHEFMAN 2 in 1 Max XL 8 Qt Air Fryer is ideal for small kitchen spaces and will shine attractively on your countertop. Besides, this air fryer can make cooking and cleanup as simple as possible. So, what you need to do to clean up your air fryer, you need to wash the external surface of the air fryer with a damp cloth and then place the basket on the top shelf of your dishwasher.
Geek Chef Air Fryer is a perfect choice for those who frequently love to get together with their family and friends. The reason is that you can cook a family-size supper for a maximum of ten people at once with a 24.5QT appliance with three rack levels. And you can regulate how quickly and crisply your food cooks.
Moreover, you can air fry up to 4 pounds of food and toast six pieces of bread. Besides, this air fryer can reduce over 85% of the fats in food while cooking due to 1700W of high power that is ETL approved for safety.
In addition, it is simple to keep track of the cooking process because of the wide-looking glass window and interior oven light. Furthermore, it offers five pre-programmed cooking options (warm, broil, toast, bake, and air fry) to suit your culinary requirements.
There is a 60-minute timer and a temperature ranging from warm to 450°F. In addition, it has one baking dish for roasting or baking the chicken, one air fryer basket of French fries, one oven rack for baking bread or dried fruit and chicken wings, and one drip tray that collects fat and oil.
The Yedi Evolution is now handy with a 360-degree stainless steel pattern. It was established in California. Yedi's LCD panel, with simple settings and display graphics, ties the Yedi Evolution together and serves as its focal point and primary eye grabber.
Anyone, from a novice to an expert, can use Evolution due to its user-friendly presentation. Moreover, it is unique in size (6.8 Quart), offering a whole quart more than other comparable products. In response to customer feedback, designers increased size capacity and provided a dehydration feature.
Besides, it provides you with a ceramic-coated removable basket and a divider to cook two meals at a time. And luckily, the basket is free of PFOA, BPA, lead, and cadmium.
Furthermore, every "Evolution" includes a deluxe accessory kit that contains 50 thin metal porous sheets, a ceramic-covered pizza container (8-inch), a multi-purpose holder with three skewers, a silicone cupcake container, and dehydrator racks. However, the steaming papers ensure food does not stick to the frying basket and make cleaning easy.
The first and foremost great feature of the Acezoe Stainless Steel Digital Air Fryer is it is significant. A complete rotisserie chicken weighing between 6.5 and 7.5 pounds may fit in the Acezoe air fryer's square non-stick basket (7.4-quart), allowing you to make delightful meals for 6 to 8 people.
In addition, using Acezoe XL Air Fryers, you can also prepare meals faster than deep fryers. Also, you can still get delicious, crispy, and tender results. But Acezoe's air fryer uses 85% less oil to provide the same great taste as traditional deep-frying techniques, satisfying your appetite and lessening your guilt.
Moreover, you can quickly cook various items using the nine settings with a one-touch screen, including veggies, beef, steak, chicken, fish, shrimp, french fries, drumsticks, and cake. Also, with an Acezoe fryer, you can roast, grill, bake, and fry your favorite foods.
Besides, you do not have to be concerned about cooking just one dish. This air fryer comes with a cookbook to make numerous food items.
Not only that, but within 30 minutes or less, you may prepare healthier cuisine with a 180-400F wide temperature range & 360° hot air high-speed circulation. Furthermore, the detachable, non-stick baskets are BPA and PFOA-free, dishwasher-safe, and simple to wash with a smooth scrubber.
The final best stainless steel air fryer is ECOWELL TXS5T2 Air Fryer. The Ecowell 6 quart air fryer is ideal for 3 to 5-person family dinners and features a considerable size that can hold an entire chicken. Its size makes it suitable for small kitchens, dorm rooms, offices, RV trips, and more.
Moreover, the ECOWELL 6-quart air fryer is ideal for frying with no oil and cooking at the temperature you like while still producing a tasty, crispy, fried finish with 85% less fat than conventional fryers.
Also, it comes with some more features, including NTC induction technology, spiral heat pipes, and 360° quick heat circulation. Therefore, you can cook your food quickly with the quicker heating feature.
Also, it contains a digital LED touchscreen display, eight meal presets, a temperature range of 180-400°F, and a timer of 60-minute. You can also alter the settings to cook your meal how you prefer precisely. Besides, it contains a dishwasher-safe fry basket and pot that are non-stick and simple to clean.
Therefore, PFOA-and BPA-free ECOWELL air fryer cookers with stainless steel interiors are long-lasting. They are also certified by ETL and FCC and come with a two-year guarantee for any functionality problems.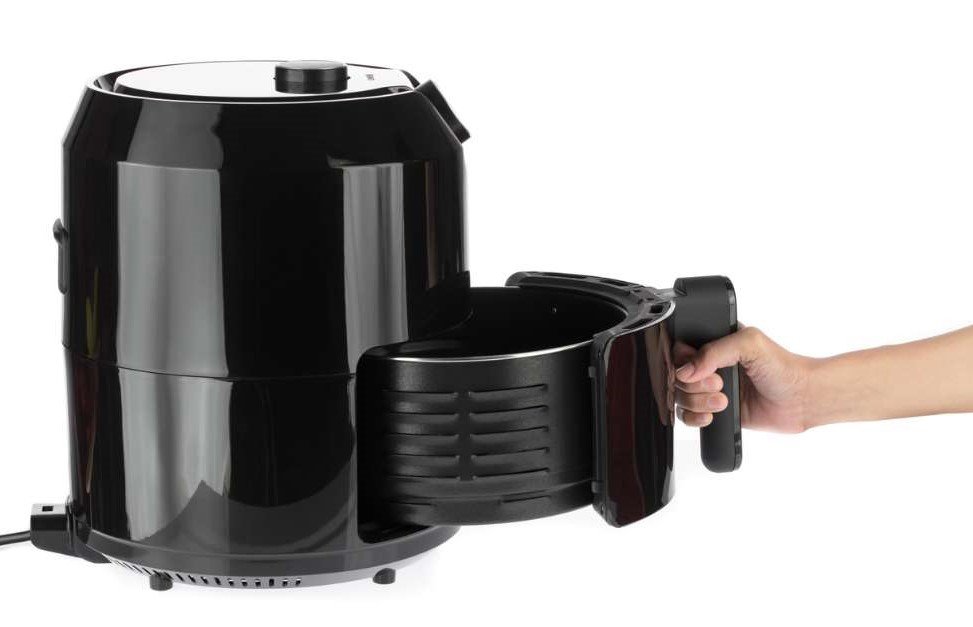 The Ultimate Buying Guidelines of The Best Stainless Steel Air Fryer
Choosing a stainless steel air fryer is quite a tough job. You can not go for a random air fryer.
You must get some information regarding an air fryer as it will help you to select the best one. Therefore, before purchasing an air fryer, you must consider the following factors:
Style:
Small quantities and quickly shakeable dishes, such as fries and vegetables, work well in basket-style air fryers. A little larger and able to air fry meals on numerous shelves, air fryer ovens require more attention and frequently need to rotate food while it cooks. Along with air frying, air fryer toasting ovens can also be baking, roasting, and broiling.
Multifunctionality:
A multi-purpose gadget can be a good investment if you are in the market for new equipment. The reason is that microwaves, steamer cookers, toaster ovens, pressure cookers, and even full-sized ovens have started to include an air fry option in their designs.
Type of Frying Basket Made of Stainless Steel:
It is generally best to choose baskets that you can remove altogether for easier washing. The type of material is also crucial; metallic ones spread heat more quickly, and ceramic ones are simpler to clean. Some designs offer non-stick-coated metal baskets, combining the best of both worlds.
Capacity:
As a general rule, you will need a container with one quart or more capacity for each person you plan to feed. A four-quart capacity must be your minimum if you provide an active family of four.

However, finding a model that meets your needs should not be too difficult because most models have a cooking capacity of 3 to 8 quarts. Remember that your equipment won't be limited to producing tiny snacks like zucchini fries. A larger model with over 5 or 6 quarts can prepare entire meals, such as a small turkey or even whole chicken.
Wattage:
Wattage is crucial regarding healthy frying, just like it is for microwaves. Since they guarantee quick cooking times and crunchy edges, most demand a large amount of energy. Therefore, you should grab an air fryer that will not overload your circuit.
Temperature:
There are significant differences between models of air fryers, and one of the most crucial characteristics is its temperature range. While higher wattage variants can reach temperatures as high as 400°F, lower wattage devices can only achieve temperatures of about 350°F.

Generally speaking, your food will be crispier at a greater temperature. In addition, a higher-heat type of cooker allows you to roast, bake, and grill.
Supplementary Apps And Cookbooks:
Finding meals that taste as fantastic as some of the fatty items you are used to eating can be difficult when starting a better eating routine. Most air fryers include:

– Recipe books.
– Access to applications with virtual cooking classes.
– Other information on healthy eating.

Therefore, search for models that offer free app services and recipe books.
Effortless Use:
The ease of use is the most crucial factor in the case of kitchen appliances. So, before investing in an air fryer, it is advisable to consider it.

Cooking with an air fryer should be quicker and more accessible, but this can only be accomplished if it is simple. It's a good thing that most models available on the market have features that make using and cleaning the appliance simple and quick.
Levels of Noise And Smoke:

The earlier types of air fryers usually produce more noise and smoke, which is a drawback. The cooking area will become intolerable due to the noise and smoke. For a quiet time in your kitchen, look for models that produce no or little smoke and noise.
Price:
An air fryer typically costs between $40 and $450. Price plays a vital role in determining which air fryer you should purchase. Both stainless steel and plastic air fryers are generally more costly than mechanical air fryers.
Frequently Asked Questions
1. Can I Use An Air Fryer with Glass?
Yes, you may use an air fryer for cooking glass, steel, ceramic, or any other material that will not melt quickly. It is so that you can cook food using a fan and a heating element in an air fryer.
2. How Much Electricity Do Air Fryers Use?
You can not say that air fryers need less electricity. An air fryer may use at least 1.1-1.4 units per hour.
In contrast to a refrigerator or air conditioner, you will not need to operate it all day; therefore, it will not bother you. A daily cooking time of just an hour is more than sufficient. Thus, the maximum energy an air fryer may require is between 1.1 and 1.14.
3. Can I Use An Air Fryer to Reheat Food?
An air fryer can frequently reheat meals. Nearly all air fryer models include a reheating feature that will allow you to reheat any food without compromising its crunchiness while still making it nutritious.
4. What Size Would Air Fryer Be Ideal for A Household of Four?
If your family has four members, then one 4-liter air fryer will be ideal. A 6-liter air fryer, on the other hand, can prepare an entire chicken at a time if your family regularly eats fried food items during the day. But a 4-liter air fryer can only cook about 500 grams of chicken at once.
5. Can I Use An Air Fryer to Cook A Pizza?
Yes, you can make a pizza using an air fryer. You can make a whole pizza using an air fryer ranging from 4 to 6 liters.
But if you have a small air fryer, you can still meet your needs by cutting a pizza into slices and air frying those. Some recent air fryers also feature a setting for making pizza, which you may tap and then wait for the air fryer to bake your pizza.
6. Stainless Steel Air Fryers: How to Clean Them?
You can typically clean an air fryer with just water and dish soap. But avoid using anything harsh when cleaning the parts. The only tools you should use to clean the features are a microfiber cloth, sponge, or a soft-bristle brush.
7. Why Are Air Frying Devices Healthier?
In order to achieve the same amount of crispiness as traditional fried dishes, air fryers blow extremely hot air all over a food item. To accomplish this, they take high-calorie and high-fat oils that are produced during cooking.
In short, this indicates that foods that resemble fried food can be manufactured with significantly reduced fat content, resulting in healthier eating. Consequently, air fryers are excellent for promoting healthy living and helping people lose weight.
8. What Foods Are Ineligible for Air Frying?
Several foods are problematic. Those are:
Popcorn
Cheese
Toast
Eggs
Rice
Hamburgers
9. How Many Types of Stainless Steel Air Fryers Are There?
There are three types of stainless steel air fryers:
Convection-style Fryer
Toaster-style Fryer
Multiple-purpose Fryer
10. What Are The Advantages of Using An Air Fryer With A Stainless Steel Interior?
One advantage of utilizing stainless steel inside the air fryer is that it is more durable and simpler to keep clean. Additionally, stainless steel is safer in the kitchen than some plastics because it does not off-gas.
Wrap Up
Eventually, it is a must to say that stainless steel air fryers are the most significant things in your life. And it is also essential to get the best stainless steel air fryer because you can get the best results from the best things.
So, by reading this article, you will be able to come across the best air fryers, which can not only give you your favorite tasty foods but also assist you in keeping control over your health. Most of the air fryers stated above use less oil which is the best thing for your body.
That is why I will recommend you go for these stainless steel air fryers. But before buying an air fryer, you must consider some crucial factors. However, you can get those factors in this article as well.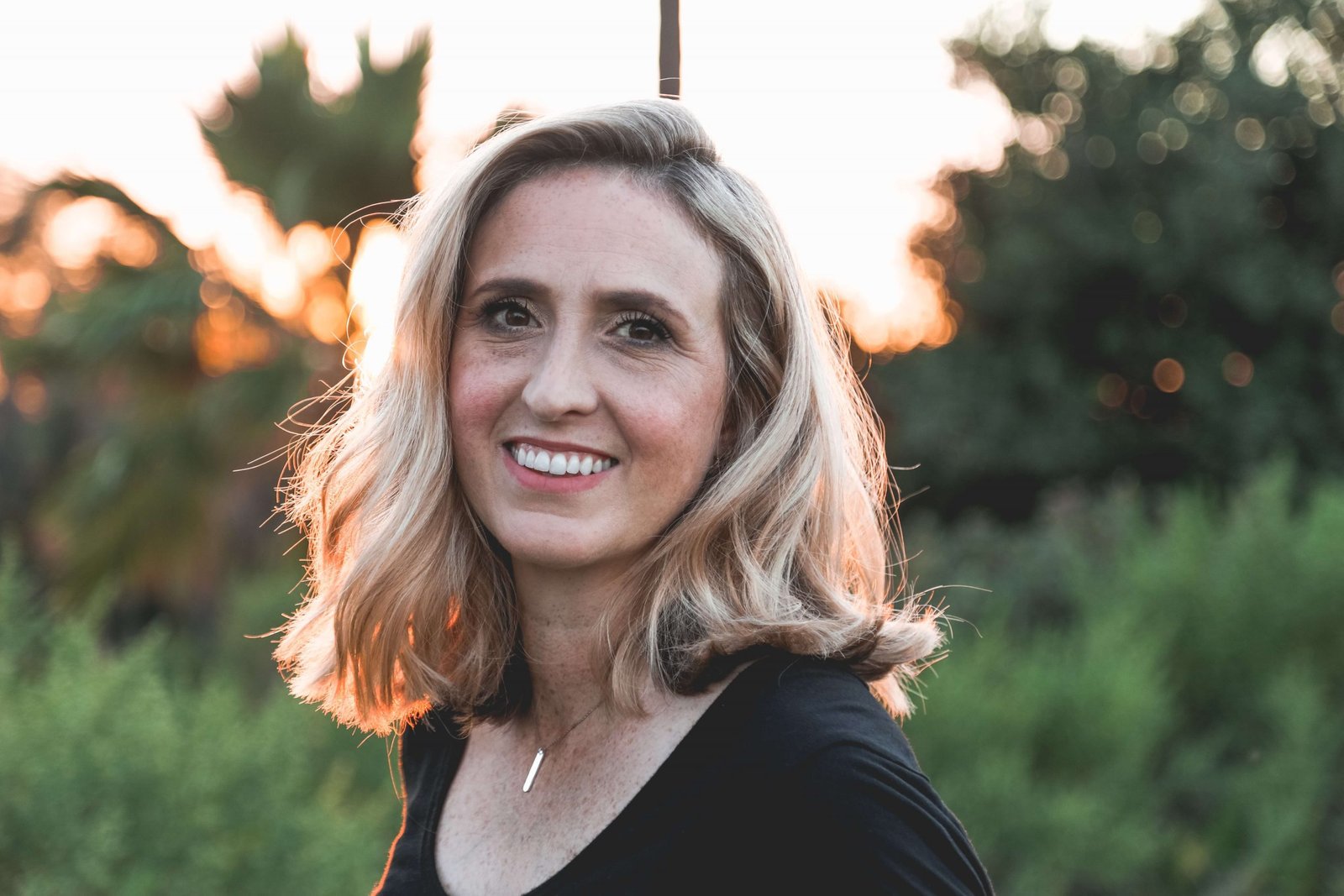 Hi, I'm Kimberley. I am a happy and adventurous person who enjoys writing about the finer details of the kitchen niche. My blog is where I can share all my thoughts and opinions with other passionate food lovers like me!
if you're reading this then it's probably safe to assume that you've stumbled across one of my blogs about the kitchen niche! I love writing informative blogs and review posts for those who are looking for a little bit more information before buying their next product.
Follow me on Twitter