Do you like to invest in timesaving modern cooking appliances? A long list of electrically operated cooking appliances includes many things, ranging from microwave ovens to air fryers. However, one of the must-haves in every kitchen is a rice cooker. If your kitchen does not have a rice cooker, you may have started searching for the best one. The kitchen appliance market presents you with rice cookers of different price ranges. Of course, the choice of the brand makes a variation in the price. But what else differentiates a cheap rice cooker from a costly one? Let us discuss the cost and features of affordable and costly models.
Should you buy cheap rice cookers?
Low-priced rice cookers have a very basic design and compact shape. First-time users can invest in them to learn how the electric cooker works for cooking rice. Most low-cost models are best for cooking rice only. Still, many manufacturers claim that their cookers can steam meat and other foods. You will find a single button and no multiple functionalities.
Interestingly, both cheap and costly rice cookers can cook your rice well. Both have a portable design that does not make you feel bulky. Nevertheless, some consumers claim that the price variations in the cooker model also make a difference in the consistency of cooking.
For instance, Aroma Housewares 6-Cup Pot Style Rice Cooker is a popular low-priced model with a dishwasher-safe design. The one-touch operation simplifies your everyday rice-cooking job. The tempered glass lid lets you view the food inside the cooker. An automatic functionality helps in retaining the warmth of your rice. So, this cheap model can easily serve your basic purpose.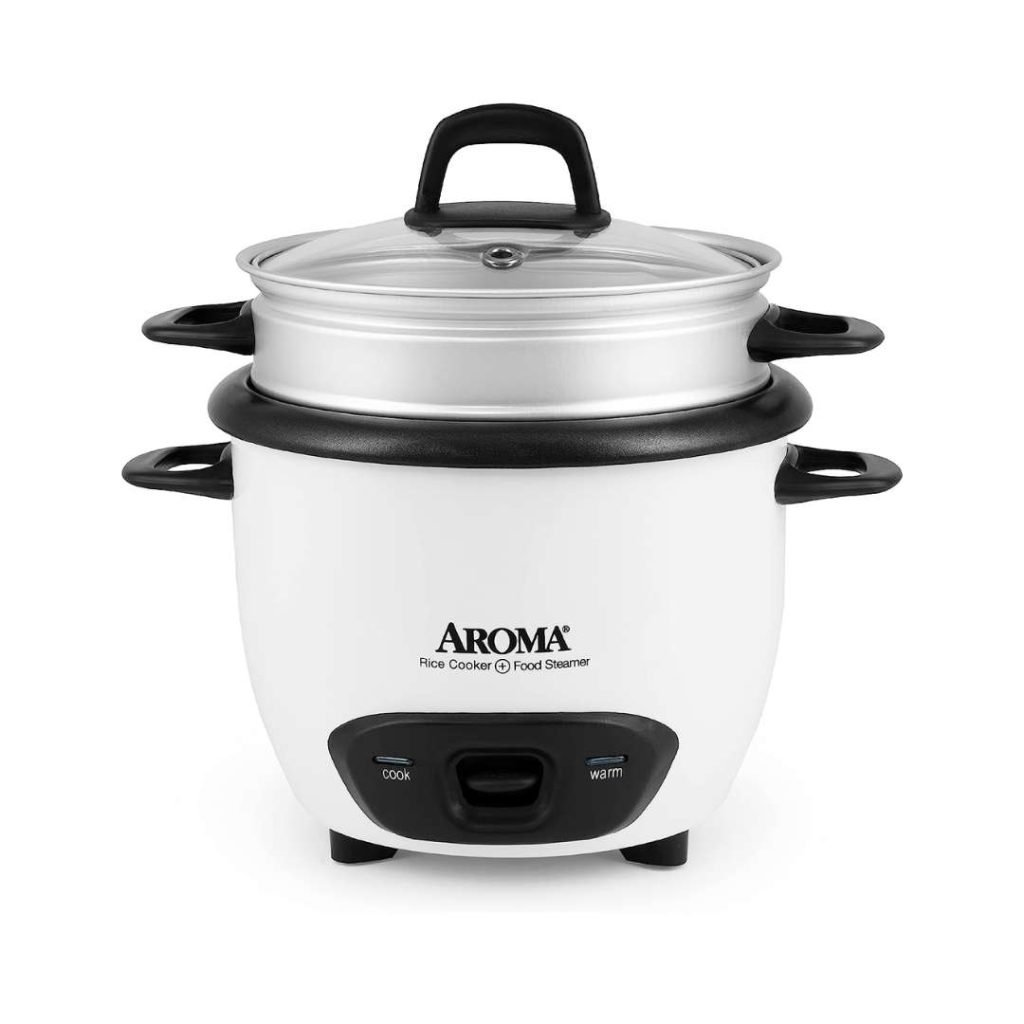 These budget-friendly rice cookers are ideal for those who do not eat rice every day. These appliances can cook rice properly and reduce the overall time. However, if you eat rice daily, you need a better model. 
Cheap rice cookers are great as long as they do not turn out burnt or mushy rice. But, the costlier models last longer than cheaper ones. 
The primary features of every rice cooker are
Intuitive Operation
The basic, low-cost rice cookers can make your rice delicious and fluffy. The instructions on operating processes are easily understandable. 
Adequate Capacity
The low price does compromise the size of the cooker. Based on your family size, you can decide on the cooker capacity.
Durable Material
Although some rice cookers are cheaper, they are constructed with quality materials. You may choose a non-stick cooking pot that is easy to clean.
Accessories
Most rice cooker manufacturers provide additional accessories like rice paddles, spatula, storage containers, steaming baskets, measuring cups, and a recipe book.
But, if you want fancy features in your rice cooker, you must buy a costlier model.
Find out why are rice cookers so expensive.
Technology differentiating costly and affordable rice cookers
Fuzzy logic is one innovative technology not present in low-cost rice cookers. On the other hand, standard cookers come with induction heating elements. There is a unique metal heating element in the fuzzy logic rice cookers. The bowl inside the cooker has this round heating component. However, you will not find it in the induction heating rice cookers that cook your rice with a magnetic field. 
The metal disc of the fuzzy logic models has a pressure sensor at the center. You can cook your brown rice kernels at a low temperature for a long period. The best fact is that the output will not be a pulpy paste. You will have perfectly cooked rice.
Besides, microcomputer technology is a fantastic feature present in high-end models. The cooking menu provides various options (occasional and serious). The integrated microchip removes your concerns and adjusts cooking temperatures and times. The pre-soaked rice grains take a shorter time to cook. Moreover, MICOM lets the cooker have more than one function.
Things that increase the cost of the rice cookers
There are some reasons why rice cooker manufacturers add a higher price tag to their products.
Materials
Premium materials are the most significant factor contributing to the higher cost. The high-end cookers also look aesthetic and have beautiful finishes like white and silver. Some rice cookers come with steam vents for better functioning. Manufacturers use metals rather than plastics to manufacture rice cookers. Moreover, inner rice pots have a non-stick coating to ease the cleaning process.
Safety features
Many costly rice cookers are available with additional safety features. For instance, locking lids and cool-touch handles of modern rice cookers have gained the attention of several consumers.
The most significant safety feature is the timer. Set the timer and control how much you want to cook your rice. You will feel more confident even if you use the appliance for the first time.
Advanced functionality
Premium rice cookers are integrated with multiple settings and the latest technology. You can cook your rice better within the shortest time. Some advanced cookers also guide you on how much water you should use for cooking rice. You will find consistency every time you cook your rice with the cooker. It does not matter if you switch between options like brown rice, white rice, and quinoa. You may also use the pre-set button or slow-cook your meal.
Are costly cookers the right choice for you?
A highly advanced, costly rice cooker is a versatile appliance with several benefits. The price of premium cookers ranges from around $150 to $400. Some brands have released models costing $1000. Higher prices include more features and functionalities like steaming options and reheating cycles.
For example, CUCKOO CRP-LHTR1009F is a costly rice cooker with 16 options on the menu. A multi-language voice guide, LED touch-controls, quick turbo mode, and other special features have made this product costly.
You can now choose between cheap and costly rice cookers for your household needs. Some manufacturers try to reduce the price to compete with others. However, it is essential to check the quality of the components used in the rice cooker. Compare rice cookers of different brands and make the right choice.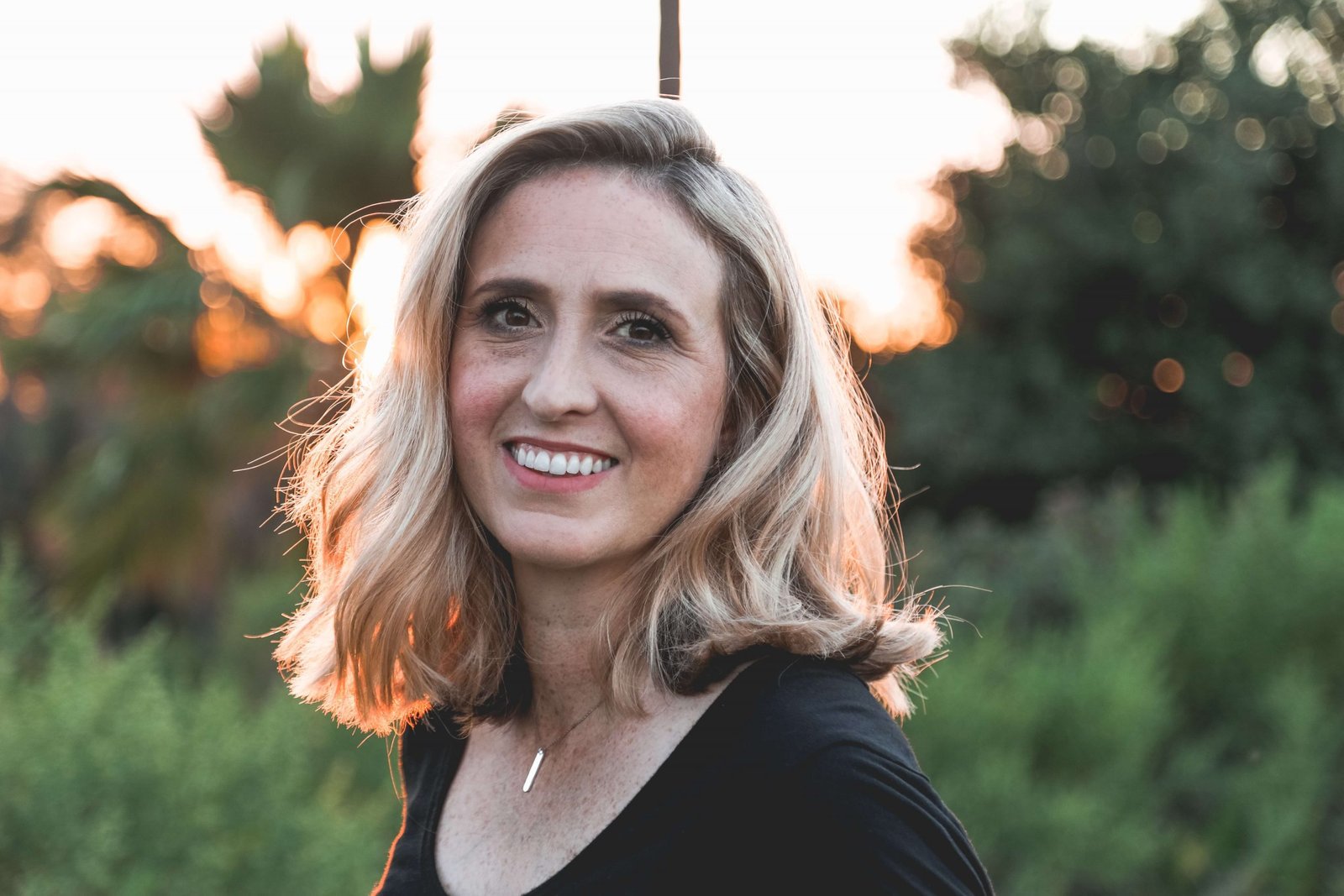 Hi, I'm Kimberley. I am a happy and adventurous person who enjoys writing about the finer details of the kitchen niche. My blog is where I can share all my thoughts and opinions with other passionate food lovers like me!
if you're reading this then it's probably safe to assume that you've stumbled across one of my blogs about the kitchen niche! I love writing informative blogs and review posts for those who are looking for a little bit more information before buying their next product.
Follow me on Twitter