You have bought a new home and set it up. Now, all you need to do is set up some decor in the rooms. In the kitchen's case, it would be the cookware. This time you are looking for something durable and high-end. Maybe something that Michelin restaurants use!
Or, you are tired of spending money on delicate, cheap cookware! You would just like to go for some sturdy aluminum or carbon steels pans instead. Professional chefs use pans made of specific material to last the long hours of cooking. And only from trusted brands. After all, we all know how long does it take for an oven to cool down. Let us have a deeper look so you can choose better.
What materials do chefs prefer?
Carbon steel
Albeit new in the restaurant circuit, Carbon steels pans are what French restaurants swear by. These pans handle high temperatures well. Carbon steel is lighter than traditional cast iron and more durable. They can take some rough handling too!
Carbon steel cookware is non-stick but also a bit finicky. It cannot be exposed to acidic dishes for long. So no cooking tomato or lemon-based dishes in this one. However, Michelin chefs use them to make multiple dishes at once.
Stainless steel
The main reason chefs use stainless steel cookware is that it is inert. It means that it won't react to acidic or other foods. Moreover, stainless steel cookware can take high heat and does not rust easily. Even professional bakers use it due to its durability. Gordon Ramsey uses them to sauté and prepare sauces. This cookware is easy to clean.
Thick stainless steel cookware is preferred over lighter ones. As the base is thick, it is much safer to use for professional chefs. Stainless steel cookware is not typically used to deep fry food. Steel pans with thin bases can warp easily and overheat a lot. They are dishwasher safe as well.
Ceramic
Pretty elegant to look at, ceramic cookware is a surprise material for professional cooking. It is mostly found in domestic settings. But surprise, surprise! Ceramic cookware is used for its durability. Restaurants use the same cookware throughout the day, multiple times. Ceramic cookware is a boon and is used for many tasks at once.
It is a natural non-stick material and can tolerate high temperatures. Ceramic pans are low maintenance and need minimum care. They are easy to clean, and they use them on Masterchef too!
Cast Iron
Cookware made of cast iron has been used for time immemorial. They are the antiques of a kitchen. Every kitchen, domestic or professional, has one. Chefs use cast iron pans as they can handle high heat levels. However, cleaning them can be a problem. Cast iron cookware, when not fired properly, can rust fast.
But, they can last for long if cared for properly. Because it takes a lot of maintenance, they are not used much by Michelin chefs. If at all, they are used in frying eggs or making fried rice. It is highly endorsed as a part of home chef cookware. It is good for efficient cooking.
Aluminum
This is one type of cookware all professional chefs agree with. Aluminum cookware is lightweight and easy to clean. Aluminum pans are used for cooking quick recipes. They can easily distribute heat evenly while cooking. This is another reason why they are a favorite among Michelin chefs.
Most professional chefs use anodized or enamel-coated aluminum pans. They look more beautiful than plain aluminum pans and are more resilient. Aluminum pans are very easy to use and affordable, too, compared to others.
Types of pans as well the best brands to buy
Cooking has a lot of processes than normal boiling or frying. You have sautéing, sauce preparation, searing, grilling, roasting, and many more. Each of these has a different pan for it. Certain brands are the best in creating each type. E.g., Pans by ScanPan come highly recommended by Gordon Ramsey. Let us see the types of pans as well the best brands to buy them from.
Frying pans
Most of us have seen frying pans as kids. It's the one with slightly raised sides and a flat base. Some commercial kitchens use cast-iron frying pans. Their base is good for uniform cooking as they heat pretty evenly. They develop a natural non-stick surface following years of use.
Most professional chefs use carbon steel pans or aluminum pans for frying as they are lightweight and durable. Frying pans are used for roasting, searing, deep, and shallow frying. Commercial kitchens use them to prepare omelets, stir-fries, and other batter-fried recipes.
You may have also seen skillets used on serials like Masterchef. Skillets are heavier and thicker than normal frying pans. They are used for cooking and holding large amounts of food. Cast iron or carbon steel skillets are common.
Best frying pans/set in the market:
All-Clad Stainless 12-Inch Fry Pan (With Lid)
Lodge 12-Inch Carbon-Steel Pan
Our Place Always Pan
Best skillets in the market:
Joan 12-Inch Polished Cast-iron Skillet
Lodge 12-Inch Cast-Iron Skillet With Dual Handles and Sloped Sides (less expensive)
The Founders 3-Piece Set by Smithy
Saucepans
As the name goes, saucepans were originally made to cook sauces. But nowadays they can be used to make many dishes. They include curries, soups, different kinds of pasta, and stews. Saucepans have a long handle, high sides, and a circular base.
Restaurants also use saucepans for simmering or boiling liquids and even for stewing. This is because they can hold good amounts of liquid. Saucepans are made of all kinds of materials, shapes, and sizes. However, professional chefs like to use stainless steel or carbon steel saucepans.
At home, saucepans are used to boil milk or make yummy macaroni and cheese. So go get your saucepan today! You can even buy copper saucepans, as copper is a good conductor of heat.
Best professional saucepans in the market:
Mauviel M'Cook 5-Ply 3.7-Quart Saucepan
Mauviel Copper Butter Warmer
All-Clad Stainless Steel 3-Quart Sauce Pan (least expensive)
Non-stick pans
Non-stick pans are not found a lot in restaurant kitchens. This is because they are delicate and cannot withstand long hours of cooking. Non-stick pans fall apart at higher temperatures.
These pans are ideal for home chef cookware and delicate recipes. Cooking egg dishes or soft meat like fish can be done in these non-stick pans. Not to mention that they are also pricey. They need a lot of care to last longer.
Non-sticks cannot handle rough usage and must be seasoned with oil regularly. This is done to maintain their non-stick coating. Ceramic pans and seasoned cast-iron pans are preferred by chefs for non-stick cooking.
Best non-stick frying pans/set in the market:
Zwilling non-stick fry pan – 10 inches
All-Clad Nonstick Hard-Anodized 2-Piece Fry Pan Set
Calphalon Contemporary Nonstick 10-Inch Fry Pan
Griddle pans
G for griddle means G for the grill! These unique pans have parallel ridges on their base. They make food look like it was grilled on a professional grill. Restaurant kitchens like dinners use griddle pans a lot. They are mainly used by chefs to make grilled meat, vegetables, and burgers.
Beautiful char marks are made on meat while cooking on griddle pans. Foods cooked on the griddle have a unique smoky grilled flavor. Even breakfast items like eggs and pans cakes are made on these pans.
Whoever thought of creating this pan was a genius. Give food a grilled effect while cooking it on a stove. Professional chefs opt for griddle pans with a heavy base. Cast-iron griddle pans are preferred for their uniform cooking properties.
Best griddle pans in the market:
Lodge Pre-Seasoned Cast Iron Reversible Grill/Griddle With Handles
Valera platinum induction griddle pan (28cm)
Prestige Stone Quartz Square Grill Pan (28cm)
Professional cooking v/s Home cooking
Restaurant-style cooking has a very different approach from home-style cooking. Not only that, even the equipment used is vastly different. Since many dishes are cooked in a single day, pans made of carbon steel or ceramic are ideal for non-stick cooking and switching.
Cast-iron or aluminum pans can be better suited for homes. Also, a single pan can be used for many functions. Withstanding high heat for long periods is not a criterion for home chef cookware. Also, as opposed to restaurants, home cooking is relaxed. There is no rush to cater to hundreds of people.
Conclusion
Every day, tons of recipes are cooked in restaurants. Some Michelin chefs even create new recipes. In such cases, the perfect pan is needed for that perfect golden hue after frying or the perfect grill or sear. Depending on the need, restaurants use a variety of pans.
Most professional chefs prefer carbon steel, stainless steel, or ceramic cookware. As they are durable and heat-resistant, they are ideal for long-term and all-day use. Michelin restaurants like Le Bernardin mostly use carbon steel pans available at reasonable prices.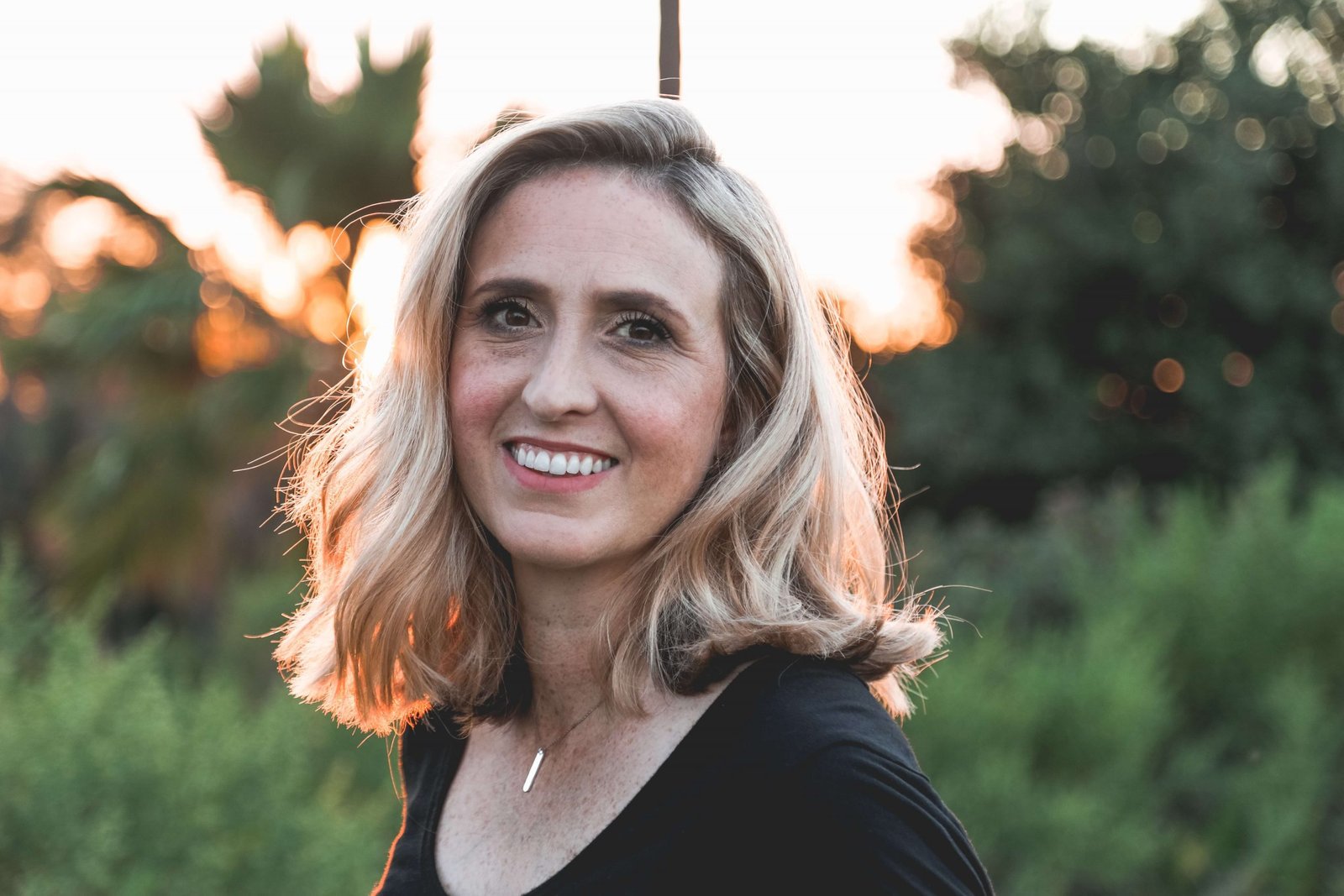 Hi, I'm Kimberley. I am a happy and adventurous person who enjoys writing about the finer details of the kitchen niche. My blog is where I can share all my thoughts and opinions with other passionate food lovers like me!
if you're reading this then it's probably safe to assume that you've stumbled across one of my blogs about the kitchen niche! I love writing informative blogs and review posts for those who are looking for a little bit more information before buying their next product.
Follow me on Twitter